World Cup 2018 Football Predictions Group H – Colombia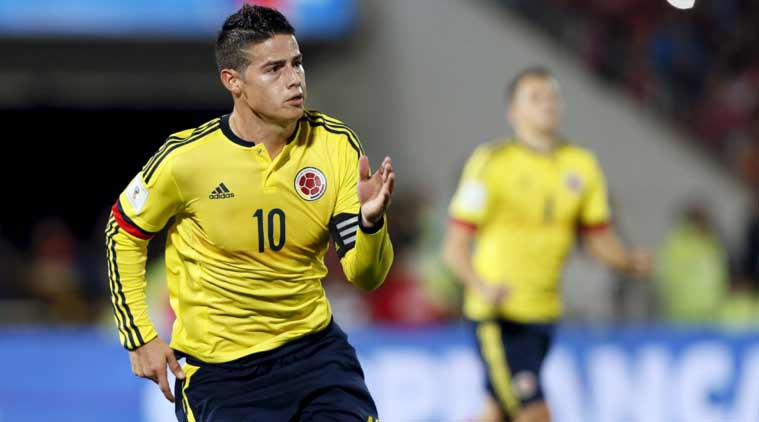 The 2014 World Cup proved to be a rather memorable campaign for everybody associated with the Colombian national team. They stole our hearts and minds whilst operating in Brazil four years ago, narrowly missing out on a place among the semi-finals thanks to the host nation.
With many subsequently expecting great things of Colombia at the 2018 World Cup in Russia, just how are Jose Pekerman's team set to fare? Will they improve upon their previous tournament fortunes, or does a disappointing early exit seemingly await those determined Colombians this time around?
Will Colombia qualify from World Cup Group H?
Colombia seem destined to book their place among the latter stages of the competition in relatively straightforward fashion. They arguably play host to the strongest all-round squad out of all the teams operating in Group H this summer.
Whilst their ability to make it all the way to the final remains somewhat in doubt, expect further promising signs from Jose Pekerman's outfit as they seek the remind the rest of the footballing world just what they are all about.    
Who will be Colombia's star man at the World Cup?
Everybody still remembers just how impressive James Rodriguez proved to be at the previous World Cup finals. He was simply electrifying to watch, scoring numerous well taken goals with thousands of Colombian fans screaming his name in jubilant elation.
This time around however, perhaps it will be AS Monaco's Radamel Falcao who eventually steals all the major headlines for Colombia. The former Porto and Atletico Madrid striker famously missed out on the 2014 World Cup thanks to injury, offering him all the more incentive to impress his many onlookers among this summer's upcoming tournament.
Falcao proved unable to showcase the very best of his ability whilst operating among the Premier League of course. Neither of Manchester United or Chelsea ultimately saw the best from the striker, with many seemingly casting him aside in favour of new emerging alternatives in the goal-scoring department.
Now however, Falcao has witnessed a sharp upturn in form whilst plying his trade among the French top-flight. World Cup betting tips expect the striker to continue his promising performances at the 2018 World Cup, potentially throwing his name in the running for the prestigious golden boot award in the process.
What are Colombia's Group H fixtures?
Japan – Colombia should be looking to claim all the spoils in their opening Group H encounter. Whilst Japan certainly offer their own unique brand of attacking intent within the group-stage scenario, their South American opposition possess more than enough firepower to get the job done in convincing circumstances.
Poland – This could prove a relatively difficult fixture for the Colombians given the ongoing prowess of Poland's Robert Lewandowski. Yet whilst Poland have it in them to frustrate their upcoming Group H opposition this summer, their alarming lack of pace could potentially see them come unstuck against Colombia.  
Senegal – Once again, Colombia should be looking to claim all three points in their final Group H face-off. Despite Senegal's promising attacking options in the form of Sadio Mane and co., Colombia simply play host to a far superior squad of players with all things taken into account. This one should prove a relatively easy win when all is said and done.
Colombia's World Cup Tips and Predictions
After putting in a fine series of performances last time around at the 2014 World Cup, expectations remain rather high of Colombia once they eventually arrive in Russia. Jose Pekerman has multiple options at his disposal this summer, some of which certainly represent impressive match-winners on their day.
That said, the rest of the world now know all about this Colombian team and what they have to offer. Whilst they possess the potential to improve upon their previous quarter-final finish at the last tournament, perhaps the South Americans could prove victims of their own rising self-confidence at the 2018 World Cup.  
World Cup 2018 Free Bets
[global_advert id="37928″]
[global_advert id="37939″]
[global_advert id="37940″]
[global_advert id="37948″]
[global_advert id="37925″]
Relevant news