Are the Wheels Falling Off for Leicester City and Brendan Rodgers?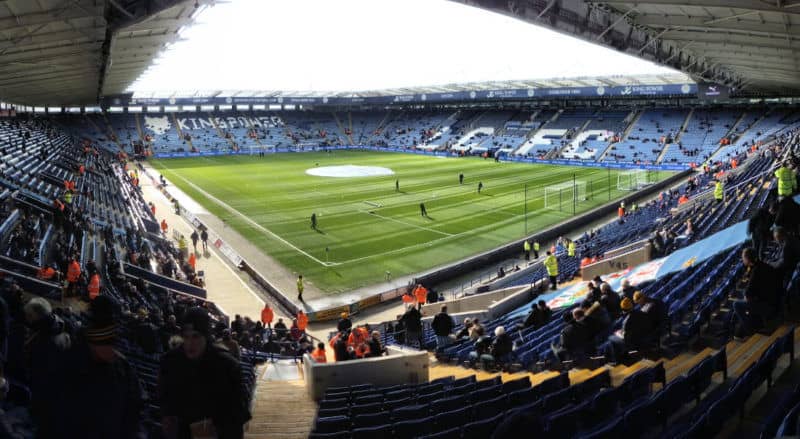 When Leicester City won the Premier League back in 2016, no one expected it.
It did, however, confirm the Foxes were to be taken seriously going forward.
Fast forward to the present day, and Leicester are well-placed for a top-four finish this campaign for the first time since their famous title win. They sit third in the Premier League, 14 points clear of Manchester United in fifth, and are pretty much just waiting until it's mathematically confirmed.
At least that's how it seems.
Leicester were well in the title race up until December. They seemed a better side than Manchester City and were above them in the league. The calls of 'they'll drop off' echoed 2016, but it didn't happen. They kept getting results, which is pretty much what's got them to where they are at the moment.
Throughout December and January, however, it's been a disaster for the Foxes. A loss to Manchester City on December 21, in what was, perhaps, the biggest game of their season, came before they were dismantled by Liverpool, and, despite back-to-back wins against West Ham and Newcastle, the poor form continued.
3 defeats in 5 and out the cup, the wheels are falling off😂😂😂😂😂

— CelticBhoy1888 (@Bhoy1888Celtic1) January 28, 2020
An underwhelming first-leg draw at home to Aston Villa set up two losses in a row. One was against Southampton, who they had beaten 9-0 just weeks earlier, and the game showed the mindset and attitude of the two teams since that result at St. Mary's.
The second loss was at Burney, which would have hit the team hard. An injury to Premier League top scorer Jamie Vardy along the way didn't help things, but Tuesday night's loss in added time in the second leg against Villa, which meant the club were to miss out on a Wembley final, was the final nail in the coffin to say that there really seems to be a problem at Leicester.
Where the squad was flowing so freely before, there now seem to be issues. Jamie Vardy gets abused by every opposition fan because of personal reasons, whilst James Maddison is embarrassing himself on Twitter almost every day.
Fair play to Aston Villa for getting to the final and not making any excuses but how a premier league referee watching this from multiple angles several times comes to the conclusion that this isn't a penalty baffles me. pic.twitter.com/yU7uwVuLTc

— James Maddison (@Madders10) January 29, 2020
Fans seem to be slowly turning on the players. Kasper Schmeichel, a club legend, really, has blasted as having a 'yearly poor patch', and the likes of Demarai Gray are getting criticised every week.
'Yearly #poor patch' – Leicester City fans discuss Kasper Schmeichel's form – Leicestershire Live#LCFC 🏴󠁧󠁢󠁥󠁮󠁧󠁿 #Premier_League https://t.co/TeprdtjCpK

— 90 Minutes Football News (@footy90com) January 29, 2020
Maybe Leicester are performing as they were supposed to, and maybe fans are expecting too much after their brilliant start to the season. But games against Burnley, and a cup semi-final against Aston Villa? It doesn't feel as if they should be losing those games.
Brendan Rodgers's men may have already done enough to secure top four for this season, especially given how bad the teams below them are performing. They are, however, now three points behind City with a worse goal difference, and 22 behind Liverpool.
In their next three games they face Chelsea, Wolves and Manchester City – those matchups will tell us whether this is just a slump, or something to be seriously worried about.
Relevant news