How to bet on the Premier League and win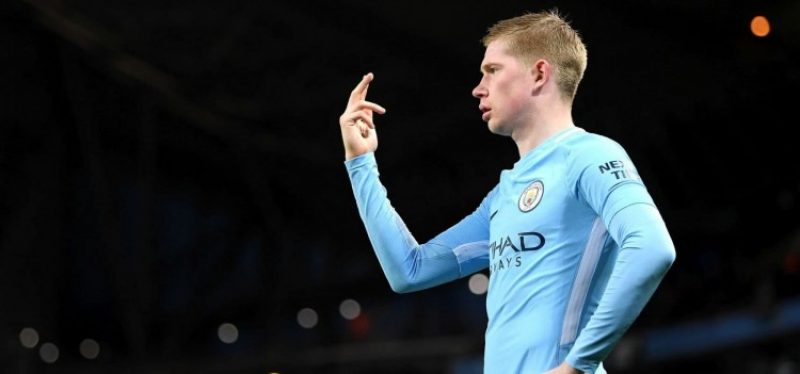 The Premier League is the most-watched football league in the world which attracts a lot of punters hoping to beat the bookies.
Sports betting is rarely straightforward and with the Premier League often being so unpredictable, turning a profit can sometimes be tricky.
The following guide will take you through some of the most important things to bear in mind if you want to bet on the Premier League and win.
Don't Underestimate Teams
An important rule for football betting in general, but it rings particularly true when it comes to the Premier League. The old cliché that anyone can beat anyone couldn't be more accurate in England's top flight so it would be remiss to discount anyone right off the bat.
The perfect example of this came earlier this season when unbeaten Champions-elect, Liverpool, somehow lost 3-0 to relegation-threatened Watford. Don't take anything for granted when backing a side.
Find Value
The aim should always be to find value bets. Following on from the last point, backing Liverpool to win each game may be the likely outcome but will represent poor value and will eventually catch up with you when the unexpected does happen.
Finding value doesn't mean backing 20/1 odds with every selection but it certainly does mean avoiding 1/20s. The more you look through the weekend's selections, the easier it will be to spot a value bet.
Look Out for Trends
A great way to find value is to look out for trends. This can go much deeper than simply looking at form and will yield better results. Look for trends in away goals scored, timings of the breakthrough goal, recent meetings – anything to better inform your bets.
Thatsagoal.com tips are always informed by statistical trends. If the data doesn't support a particular bet, it may be worth avoiding.
Get Ahead of the Curve
Trends are a very useful tool for spotting good bets but getting ahead of the curve is where you'll find the very best value. What we mean by this is spotting a trend just as it's about to happen, before odds begin to adjust.
Things to look out for to get ahead of the curve can range from the fairly obvious to more subtle. A change in management, an injury or suspension to a key player, a tactical shift, or even fatigue can all contribute to the emergence of value bets. Keep your finger on the pulse and these will be easier to spot.
Understand That Some Bets Will Lose
The unfortunate reality of betting is that sometimes you will lose. All sports betting involves elements of luck but as long as you keep making well-reasoned bets, you're likely to turn over a profit in the long run and win your Premier League bets.
Use Bookmaker Offers
There are always bookies offers when you are looking to bet on the Premier League, these might be free bets or existing customer offers. Always look out for these before placing bets on the Premier League because they could give you a chance to get a refund if your bet loses, or a free bet on one of the big games.
The likes of Paddy Power and William Hill have daily price boosts for football fixtures, meaning you get the odds of your bet boosted. These are for all customers so even if you have an account, you still qualify for the offer.
Relevant news