The Problems at Bournemouth – Who is to blame?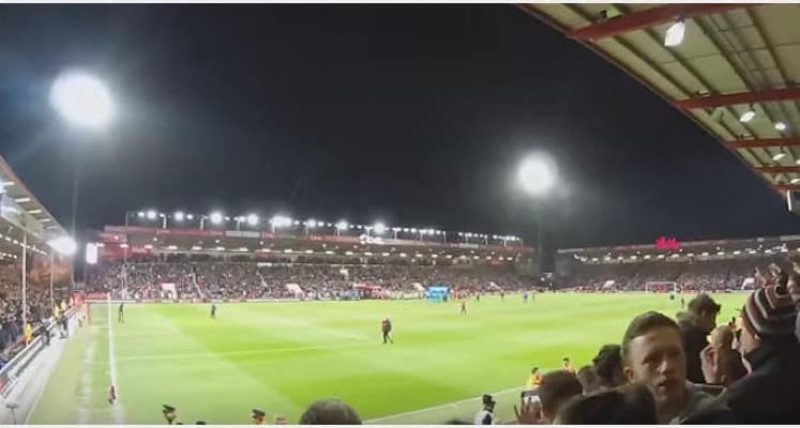 Bournemouth are a club everyone, generally, likes to see do well. They've come up the leagues, play good football, and have a likeable man in charge.
At the weekend, though, the Cherries lost a crucial game against relegation rivals Watford and slipped to 19th in the table. It's the first time they've been in the relegation zone all season, and, now, they face a challenge to get out of it.
We've had a look at what's going on inside the club, and what the possible causes could be for this slump in form. This is in strk contrast to goings on at Tottenham who are signing big name players and Spurs are 14/1 to win the Premier League this season under Conte.
Bournemouth's bad recent signings
Football often comes back to money, especially in the Premier League, and it's no different at Bournemouth.
Where it is different for the Cherries, though, is that they may be the worst club going when it comes to spending in the transfer window.
Dominic Solanke stats:

Premier League appearances: 50
Premier League goals: 1
Minutes per goal: 1,969 pic.twitter.com/ZJ2RoWJX6C

— Premiership Tips (@PremiershipTips) January 12, 2020
Here are a few of their recent purchases:
* Dominic Solanke: £20m
* Jordan Ibe: £16m
* Arnaut Danjuma: £16m
The poor recruitment can be blamed on a number of people. Ex-Cherry Richard Hughes is heavily involved, leading the scouting, but, ultimately, it's down to Howe.
The money has been spent by Bournemouth and it's not been spent well. It's catching up on them.
This is no fairytale, anymore.
Are Bournemouth fans still supporting Eddie Howe?
Every Bournemouth fan loves Eddie Howe and will always have time for him, no matter how this all ends.
Eddie Howe is such a bloody hero

— sarah edser (@sedser) December 1, 2018
He's taken the club from the slums of League One to a top half finish in the Premier League, which gets harder year on year in itself.
At the minute, though, it doesn't look good.
We spoke to Bournemouth fan Olly May to get his thoughts on the current situation at the club:
"The current situation at Bournemouth is extremely worrying. Bournemouth's rise to the Premier League, and rise within it, has been down to commitment, belief and a hunger to improve. Those three things look to be lacking at an alarming level this season.
"When you mix a poor attitude with poor mistakes, poor results will continue to follow. Howe will always be the most successful manager in the Cherries' history, but there is no doubt he is out of his depth now. There can be no arguments that he wants the best for the club and will put anything on the line for the best of the club, however, despite his heroics further down the English tiers, Eddie Howe has never experienced a 'relegation battle' anything like the Premier League.
"Currently, we do have a squad plagued by injury, however, Crystal Palace are in the same boat and continue to pick up points. With only five defenders currently available for selection, the Cherries must dip into the market to give the squad a boost, both mentally and physically.
"My main worry with the current squad is the mentality around the camp from the players to the backroom staff. I was at the training session on Wednesday previous to the Watford defeat and was overwhelmed by how quiet everything was.
"When speaking to Eddie, he was nervous to get the game out of the way with a result rather than excited about the game ahead, which shows the change in mentality from previous seasons.
"I cannot call where the club will finish come May, but I do predict that it would only take one result against a bottom-half side to really boost the morale and kick-start what needs to be a strong run of form."
Bournemouth's Current Form
The Cherries are 19th in the Premier League form table, only worsened by bottom club Norwich, and, to be honest, they're in free fall.
Eliminating the weekend's game and the FA Cup, Bournemouth have lost three of their last four in the league against direct rivals – West Ham, Brighton, and Burnley. That will have hurt.
It was possible that the Watford battering on Sunday could've been the final nail in the coffin for some changes, but it doesn't look like that's happened yet.
Eddie Howe Out?
Bournemouth are on a bad run and sit 19th in the table. They may have lost, and we mean LOST, a huge game at the weekend, but, this Saturday they face Norwich.
If they don't get a win there, it could be all over for Eddie Howe.
Then, the rebuild – a big one – must begin.
If Howe isn't to go, be bad to find a way of dragging his team back up the table. And fast.
Read More: Should Jordan Henderson be England captain?
Relevant news