Euro 2020 Betting Odds – France and England Head the Outright Betting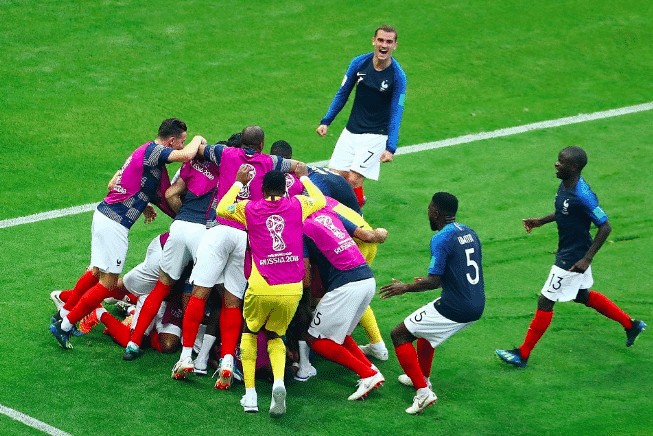 Euro 2020 will undoubtedly go down in the history books as one of the most competitive and most entertaining championships ever and England and France lead a wide open betting market.
All of Europe's top teams are packed in several groups and all of them are willing to give 110% to win this prestigious tournament.
Even though Portugal won Euro 2016, they are not among the biggest favourites for the 2020 edition. The two biggest favourites to win it are France and England. Bookmakers have placed them at the top and gave 5/1 odds to each team when it comes to winning Euro 2020. We wanted to take a look at both of these national teams and see what makes them the most likely squads to win Euro 2020. Let's start with France.
It goes without saying that this is probably France's golden generation. On paper, their team is looking unbeatable. Not only that, but they have shown that they can dominate every competition. After all, they are the 2018 World Cup winners.
Let's start with France defence first. First of all, we have one of the current best goalkeepers – Hugo Lloris. With over 120 caps, there's no denying his experience and he will make sure that France keeps a clean sheet on each match. To help him, we have well-established and experienced defenders such as Raphaël Varane, Benjamin Pavard, Lucas Digne, and Kurt Zouma.
But, this is where it gets better. The midfield, which is the line that is supposed to provide support for both the strikers and defenders, is packed with quality players. Paul Pogba, Tomas Lemar, Adrien Rabiot, and Moussa Sissoko are just a few of those quality players. And if you think that we forgot about N'Golo Kante, you are very mistaken. Kante is arguably one of the best midfielders in the world currently. His recent performance in the CL final just shows how important of a player he is, especially for big games.
Finally, the attack consists of Karim Benzema, Antoine Griezmann, Olivier Giroud, Kylian Mbappé, Ousmane Dembélé, etc., and these names are simply too overwhelming.
While at first look, it may seem like France is the obvious winner, England comes with some of the best players in the Premier League. First of all, you have two quality goalkeepers – Dean Henderson and Jordan Pickford. Reece James, Kyle Walker, Harry Maguire, and Kieran Trippier are just a few of the top defenders.
Jordan Henderson, Declan Rice, Mason Mount, and Jack Grealish are the best midfielders of this squad, while the attackers are the most pleasant sight to the eye. Raheem Sterling, Harry Kane, Marcus Rashford, Jadon Sancho, Dominic Calvert-Lewin, Phil Foden, etc., will present a massive problem for the defenders of every opponent.
The beauty in England's team is the fact that it has the perfect blend of both more experienced and older players such as Henderson Trippier, and Kyle Walker, with young blood like Foden, Rashford, Sancho, and Calvert-Lewin. By combining experience and young talents, England is without a doubt a force to be afraid of.
How to get the Paddy Power Euro 2020 sign-up offer:
1 Join Paddy Power using this link to the offer
2 Bet £10 on a team to win the tournament
3 Each time they win, get a £10 free bet
More Euro 2020 Free Bets
Euro 2020 Betting Tips
Relevant news